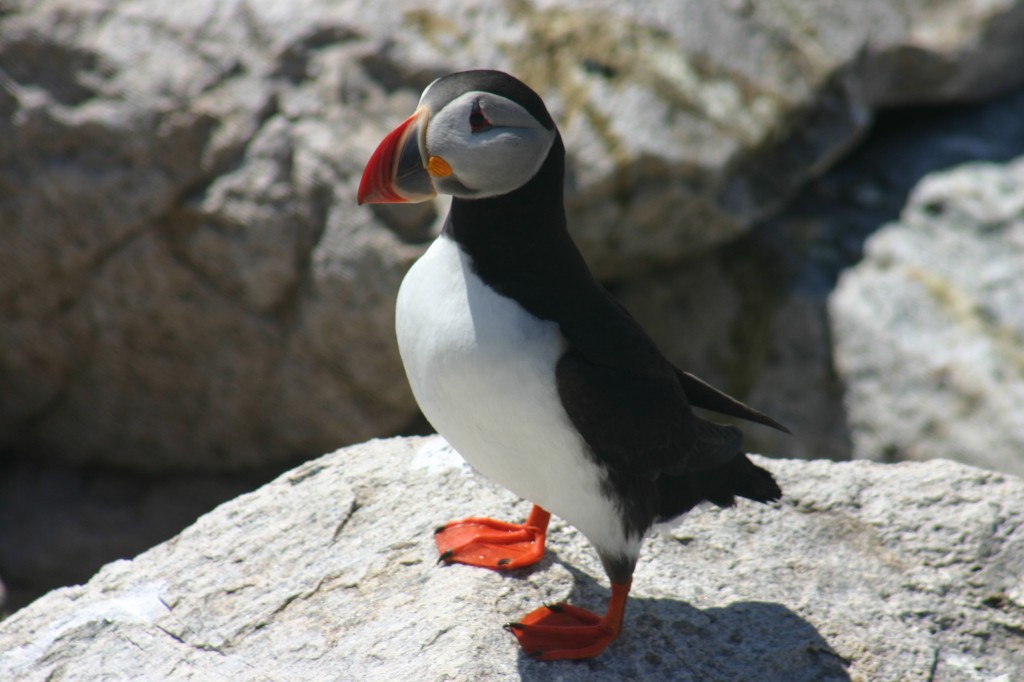 Hello from Mantinicus Rock. Our day started at 5:00 in the morning. We packed groceries and gear into project vehicles and headed to the 7:00 ferry from Rockland, Maine to Vinalhaven, Maine. From there we boarded a small lobster boat for the hour and a half ride out to "The Rock." All told, the trip took about three hours. So here is your first question: Why do you think it might sea-bird colonies might be located so far away from the Mainland?
Lets look around the island: Mantinicus Rock. The island is not very big. The lighthouse from the story Abbie Against the Storm is still here. That is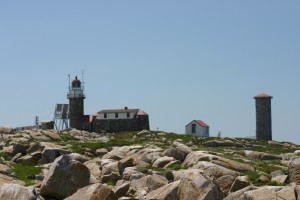 where I am staying! Have you ever stayed in a lightouse? It is very old and lots of fun, but the fog horn blows all the time. Even here is your second assignment: find Matinicus Rock on Google Earth. Use the measuring tool to (it looks like a ruler on the Google Earth Toolbar) and find out how big the island is. Then find out how wide the island is. How far away from the Mainland is the island? Post your answers on the blog.
The scientific work started right away as soon as we got settled in our rooms. We first went out to an area of the island where terns nest. We looked for nests and eggs that had not been seen before. Each time we found a new nest, we marked it on a list that we are keeping. Later in the day we went checking puffin borrows to see which ones had birds and had eggs inside. Why do you think it is important to keep track of eggs?
Here are some answers to your questions from earlier. The oldest puffin on record is 34 years old. But we do not have data going back further, so they may live even longer. We really don't the average life span. We know a few individuals who have been banded (a tag is placed on their foot so we know who they are when they come back), but we do not have data on the entire population.
As far as pictures go, I took so many today, I sat for two hours in a bird blind taking photos.  I thought I would make you a slideshow.  Enjoy: